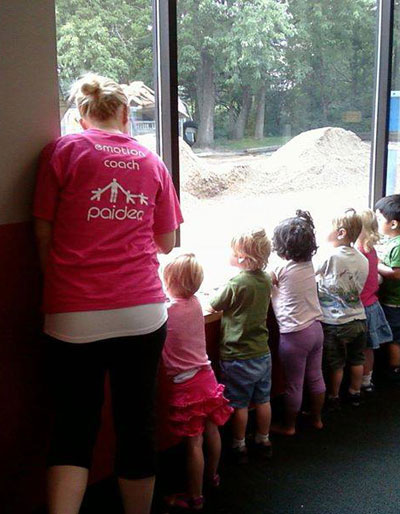 Our Staff is Committed and Happy Which Results in Low Teacher Turnover
Every decision is based on what is best for children. Teachers who are committed professionals in the field of early childhood education, who feel supported in their work, who value and believe in Paidea's philosophy, and who form long term relationships with children and families is clearly what is best for children.
Paidea has a team teaching model, not a lead teacher with assistants and aides.
Teacher longevity at Paidea, not merely "in the field", adds to program philosophy being consistently implemented and long-term relationships fostered.
Our committed and happy staff is what's best for children.