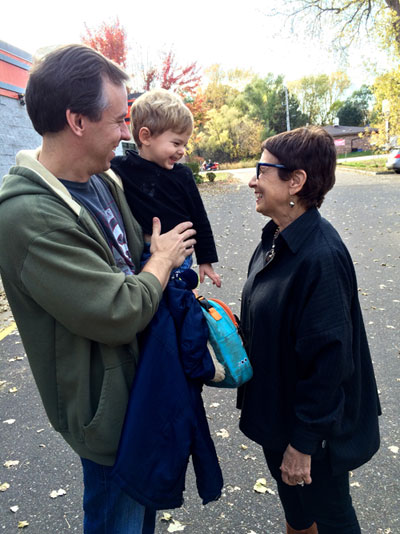 Our Director Partners with Parents and Teachers
This keeps Paidea focused on its educational mission rather than financial gain and results in a strong team working together to benefit our children.
Our owner has a master's degree in Early Childhood and Parent Education. Her focus is partnering with parents and teachers to support them in their roles as we work together as a team. Valuing and growing each child as an individual is the foundation of our school.
At Paidea, the goal is for the director, teachers, and parents to work together to grow each child.
As a team, we understand each child's unique temperament and developmental stage.
As a team, we set individual goals for growth areas and implement strategies at home and at school.
As a team, we respond to inappropriate behavior as emotion coaches and apply Paidea's discipline strategies at home. Paidea's discipline strategies are taught to parents at Parent Night or through one-on-one parenting sessions with Lynn.