Display All Posts
Search by Topic:
Popular Posts:
As Daylight Saving Time Ends, Opportunity Begins to Increase Your Child's Sleep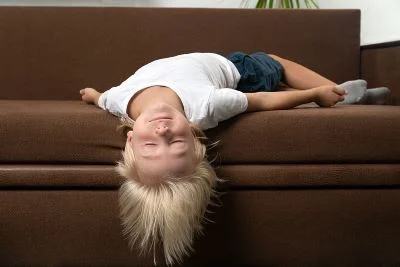 MISBEHAVING OR MISSING SLEEP?
"FALLING BACK" TO STANDARD TIME IS AN OPPORTUNITY TO INCREASE YOUR CHILD'S SLEEP
What looks like misbehavior, may simply be a tired child. Check the statements below.
You know your child is NOT getting enough sleep if He/She:
Must be woken in the morning
Frequently melts down over seemingly "little things"
Experiences stomach or head aches
Is more anxious than usual, crabby, clingy, uncooperative in the morning
Craves carbohydrates
Cannot get along with others during late afternoons
Needs more attention to stay on task
Talks excessively
Struggles to eat well, especially at dinner
Gets sick more frequently
Is frenzied and hyper – especially at bedtime
Is easily frustrated- nothing is right
Falls apart during transitions or when surprised

The "fall back" to standard time is a perfect opportunity to increase the amount of sleep your child gets. When clocks are turned back an hour, what was 8:00 PM is now 7:00 PM. Your child's body, however, does not shift as quickly as the clock. Thus, if your child's bedtime has been 8:00 PM, now is your chance to move that bedtime to 7:00 PM. Your child's body does not care what time the clock says, it knows that this is when it's been time to sleep and as a result it will be easy for your child to fall asleep and get up to an hour more of sleep at night. You'll see the difference in your child's behavior and overall mood.
You know your child IS getting enough sleep if he/she:
Awakens on his/her own
Is generally happy
Is cooperative in the morning
Listens well
Stays focused on tasks
Is healthier
Can easily solve problems with you
Can wait his/her turn
Gets along well with others – even late afternoons
Falls asleep easily at night
Is more patient
Eats well at meals
Can deal with changes in routine or surprises quite well

GRAB THIS OPPORTUNITY TO INCREASE SLEEP!
Paidea
Child Development / Childcare for
Toddlers, Preschoolers, Schoolagers, & Kindergarten
Nurturing little ones since 1984!
Contact us!