Display All Posts
Search by Topic:
Popular Posts:
Tips for Traveling with a Spirited Baby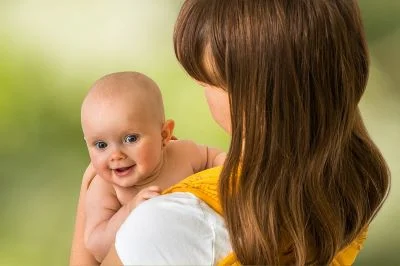 Successful Travel with a Spirited Baby
We wrote these tips for parents of "Spirited" babies but they apply to "Spirited" children as well.
It is both challenging and delightful to go out into the world with "Spirited" babies. Their bright alert perusal of the surroundings draws strangers to them like a magnet to the north pole. While at the same time, their slow-to-warm, intense, alert, active and sensitive temperament can make stepping out the door a minefield of potential meltdowns. Fortunately, you can plan for success.
Ask yourself an important question. Before you go out the door, ask yourself, "Would I be willing to bet Dr. Mary and Lynn $100.00 my baby will be successful on this trip?" If you realize you would not bet a dime, do not leave the decision to chance. With forethought, preparation, and an exit plan in place you can increase your odds for a wonderful trip.
Prepare your baby for success. Plan to fiercely protect your baby's sleep and feeding routine. A hungry, tired baby will have a limited capacity to cope. Select times for flights, outings, and visits that cause the least disruption of your baby's naps and nighttime sleep. If you can't control the timing, have a plan to step away, or provide extra support to help your baby sleep. Expect that a "late bedtime" is likely to be followed with two days of dysregulation and tears. Consciously decide if it is worth it.
Adjust for time zone changes. If you are crossing time zones for only a few days, consider keeping your baby on your "home" schedule. When your trip will be longer than a few days, or the time change is greater than two hours, take your baby outside for exposure to morning light. This will help to shift the body clock to the new time zone.
Bring water. Sensitive spirited babies' intestinal systems often react to changes in water. Bring water from home or use bottled water.
Be kind to yourself. To help everyone remain calm, review your itinerary. Allow extra time to get out the door, rushing triggers everybody. Plan down time between activities. And before you finalize your itinerary consider cutting it in half!
Observe tension levels. Traveling is stressful for everyone – take note of the tension level in airports, the homes of relatives, or crowds. Your spirited baby will synchronize to the stress of others around them. Plan to put your baby in a carrier when entering a new setting so you both feel safe and snug as you acclimate to the situation.
Consider creating a hub. Rather than switching hotel rooms or shifting from one home to another of various friends or relatives, establish a stable haven. Take excursions out and then return to your sanctuary. Let others come to you instead of going to them.
Plot your exit. Stay tuned into your baby's cues. At the first indication of dysregulation – often a mere glance away, or jerky movement – be prepared to step away for a break or leave. If you are traveling with a partner decide AHEAD of time who will be the "get-away-way person." Be kind to your baby, let your little one arrive and leave smiling rather than squalling.
Plan recovery time. Traveling with a spirited baby requires both mental and physical energy. Allow yourself time to recenter and recharge.
Celebrate successes. Record those awesome moments when your "Spirited" baby/child shines! "
For additional information on traveling with your baby, see me book "Raising Your Spirited Baby". Available on Amazon or your local book store
https://www.amazon.com/Raising-Your-Spirited-Baby-Breakthrough/dp/0062961527/ref=tmm_pap_swatch_0?_encoding=UTF8&qid=&sr=

Paidea
Child Development / Childcare for
Toddlers, Preschoolers, Schoolagers, & Kindergarten
Nurturing little ones since 1984!
Contact us!