Testimonials
The amount of vacation time Paidea offers, it's unheard of in the industry! It gives parents, who have the time off, an opportunity to spend more time with their kids and not be punished for doing so.
Maria K.

Vacation Policy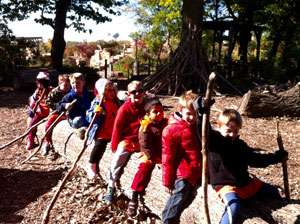 We have a liberal vacation policy. Paidea allows families:
2 weeks of vacation per year between September and June where you do not pay tuition.
6 weeks of vacation between June and September where you do not pay tuition.
Vacations must be taken in blocks of at least 1 week at a time.
For more information, feel free to contact us.
Paidea
Child Development / Childcare for
Toddlers, Preschoolers, Schoolagers, & Kindergarten
Nurturing little ones since 1984!
Contact us!