Michelle J.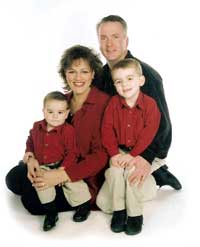 Paidea is the best thing that ever happened to us! Our children have grown so much, and so have we as parents.
Parent Nights are incredible!!! The boys can't wait for Parent Nights, and Bob and I find these sessions with Lynn so insightful. Plus, it's been fun getting to know the other parents.
Not only do we learn about Paidea's philosophies and different techniques for handling a variety of situations, but learning what developmental stages our toddler and preschooler are going through and understanding how to deal with these changes has been invaluable. It's like free therapy.
Parent Night solidifies why we have our children here and further deepens our love for Paidea, Lynn, and the wonderful staff.